Employers Have The Chance To Reduce The Impact Of The Great Resignation With Only Two Words More Frequently: "Thank You."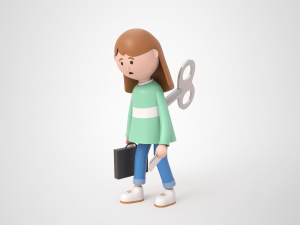 Recent McKinsey research into The Great Resignation has found that 54 % of the resigned employees believed that their employers did not respect their efforts.
This is a shocking statistic that should make bosses snore at night. Particularly when they're trying to fill positions and provide service to their clients. This is, after all, a sign of how acknowledging the efforts made by employees. Can be a huge help to boost morale and drive.
Furthermore, it will help improve retention of employees. One of the major problems facing businesses in the present.
In the last two years, the employees have required assistance more than they have ever before.
They've faced the fear of contracting the coronavirus virus. Anxiety about the safety of their family members, and fear for the unknown of all this.
Many companies were forced to reduce their workforce during the outbreak. There are now record fluctuations across all of the United States. Those who've been employed have had to assume additional duties often.
HR managers and leaders can express appreciation and offer recognition in a variety of ways. During meetings, emails and a gift card, or a cash reward to recognize a job well done.
Even the smallest gestures can make the biggest impression on an employee.
According to the US Bureau of Labor Statistics, more than 38 million Americans will leave their jobs by 2021. In the wake of the COVID-19 epidemic, many people are reevaluating their careers, seeking more money and better working conditions.
Essential workers, in particular, are moving into better jobs. Employers face various challenges, including a shortage of candidates. Replacing employees who have left is a challenge.
Employers must be doing all they can to keep as many employees as possible. They must also invest in these employees' motivation and invest in their engagement.
The cost of productivity lost due to employees who aren't fully engaged at their jobs is equal to around 18 % of a salaried employee's pay, as per Gallup.
In larger organizations, that can be as high as hundreds of millions of dollars annually. Which isn't a viable situation in a highly competitive market.
Employers can make it work. They can engage and retain more employees through three strategies.
1. Recognize the Whole Person
Your employees live beyond the office. Do you acknowledge this fact or deny it?. Employees want to know that their employers view them as individuals, and they want their employers to take care of investing in their health. This is particularly applicable to millennials and Gen. Zers.
According to Gallup, a company that cares about its employees' well-being is their primary concern when looking for employment opportunities.
There are both formal and informal ways to show employees you appreciate them as individuals.
Some employers offer paid time off for employees to participate in volunteer activities or hobbies. They explicitly recognize that employees have interests that are not tied to working hours.
However, there is no need to create a plan to recognize your employees. Asking them about their life outside the office can go a great way to show you care.
2. Encourage Employees To Take Advantage Of Wellness Benefits
Most large companies offer wellness programs. However, participation rates tend to be very low.
According to Gallup, just 60% of U.S. employees are even aware that their company has an employee wellness program. Also, only 40% of them use the benefits.
It's time to tackle this. Exercise can help reduce anxiety and enhance an individual's overall well-being, making your fitness program crucial for employee engagement.
Inform your employees about their wellness benefits. Let them determine the appropriate levels of exercise for their lives. Make participation in the program enjoyable by incorporating motivating elements like reward and challenge.
Gaming the program can inspire lasting changes in behavior. And encourage employees to make a long-term engadget.
Since many workplaces operate remotely or consider a hybrid return to office. It's an excellent idea to offer employees the option to use digital devices to participate in wellness-related activities.
3. Hold an Active, Ongoing Conversation with Your Team
Employees, one of the aspects of feeling valued is knowing that your employer listens to your voice. Create communication channels between you and your employees. And ensure they feel that they are always connected. Encourage employees to make a long-term engadget.
Have meetings with employees where they can talk about their issues.
You can then follow up with a follow-up to prove that you're taking note. Celebrate employee successes.
Transparency is crucial in the wake of the turmoil in the past year and a half. People are stressed and having more details will help them.
Communicate your vision of the future of the business. Assist every employee in knowing how they can fit into the plans you have in mind.
Research suggests that employees' engagement is directly related to overall productivity and growth.
Additionally, a happier workforce gives you an advantage. It's more likely that you'll receive referrals from your existing employees and gain more positive reviews on websites such as Glassdoor.
When you treat employees as individuals that have worth. Beyond their jobs enticing employees to take part in your wellness program for your business and engaging in continuous communication. This is the best way to keep your employees happy and productive.
Read our tips here https://blog.mymoodbit.com/tips-for-creating-a-wellness-culture-at-work/