In today's fast-paced world, effective communication is crucial for the success of any enterprise. Communication between teams, departments, and even with customers, needs to be quick, efficient, and seamless. However, with so many communication channels available, it can be challenging to manage them all effectively. This is where Moodbit comes in – a powerful tool that simplifies enterprise communication with just one click.
Moodbit is an all-in-one communication platform designed to streamline your enterprise communication.
Get content for all your channels like email, messaging, newsletters, and more into a single platform with just one click!
With Moodbit, you can easily integrate your communication channels like Microsoft Teams or Slack to get summaries and emails, messages around it.
Check out how it works:
1. Remember that we have the free trial available
Go to: mymoodbit.com/gpt and click "Free Trial" to sign up
After you finished your sign up process let's get into it!
II. Choose the topic you'd like to talk about
Like company updates, announcements, new policies and procedures, crisis and emergeny communications, we'll cover what you need.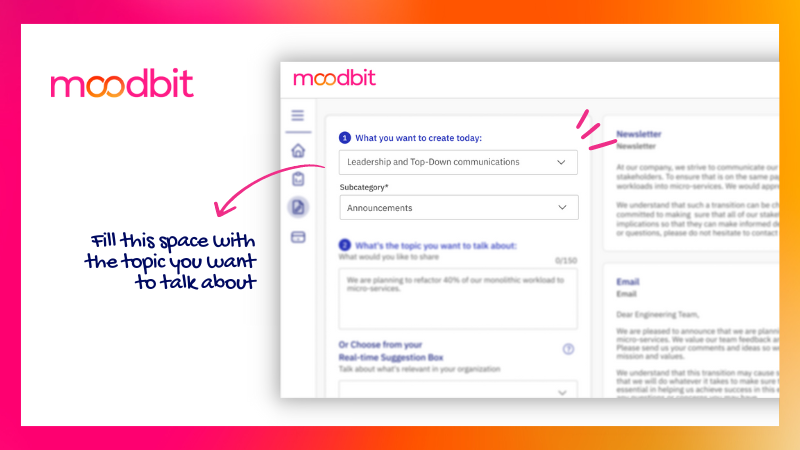 III. Little info about your topic or integrate with MS Teams or Slack
Let's give a little more info about what you want to talk about, example: Bring your pet to work day.
Or if you want to talk about a topic that was already in a channel Moodbit can summarize it and create your communications around it with the Premium Integration.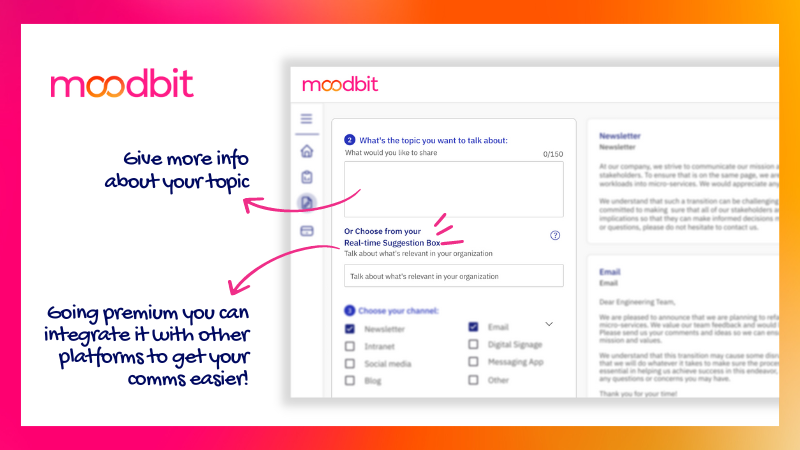 III. Select the types of communication you'd like to create
From social media, email, newsletters, blogs and more. in just one prompt!
Select your tone and your audience for Moodbit to work your communication around it.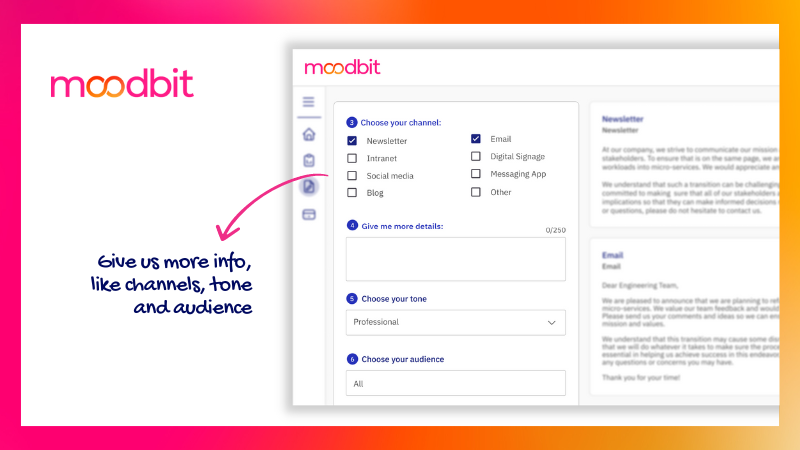 IV. That's it!
Moodbit AI creates your content for each platform!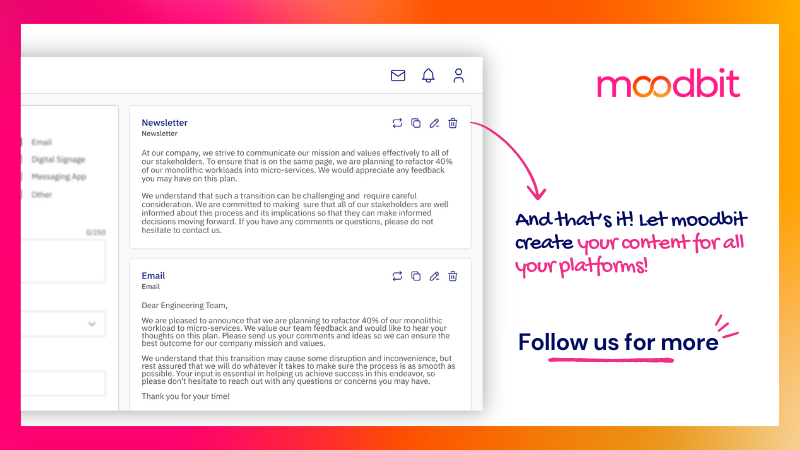 Moodbit is a game-changer for enterprise communication. With its all-in-one communication platform.
Whether you're a small business owner or a large enterprise, Moodbit can help streamline your communication and take your enterprise to the next level. Try it today and experience the benefits of one-click enterprise communication!